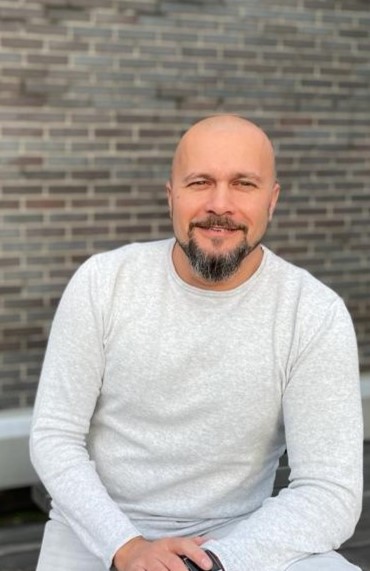 "My name is Oktay Sari and I live in Hoofddorp, the Netherlands. I am happily married with 2 children, a hamster and our dog Lucy. I like to read a good book, have a nice BBQ and enjoy a delicious craft beer with friends and family. The little things in life matter the most to me"
Oktay has been working as an IT specialist since 1997 and has fulfilled various roles over the years.
He is a passionate professional, has good communication skills, is pragmatic and picks things up quickly. A team-player but also independent enough to bring projects to a successful end. Not afraid to ask questions and critical where necessary. He is result-driven and his broad knowledge makes him deployable on many fronts.
He has experience within large and complex organizations and is a trusted advisor to clients. As a consultant, he bridges the gap between the business and workable Cloud solutions.
Over the past 8+ years, Oktay has specialized more towards Security and has developed into an expert in the field of Endpoint management and Microsoft
Intune. Due to his seniority and experience, he knows how to take the team to a higher level.
He was awarded with the Windows Insider MVP nomination in 2019 and 2020. Later in 2022 he was again rewarded with the Microsoft Most Valuable Professional (MVP) award in the Enterprise Mobility category for his community contributions and thought leadership.
What Microsoft has to say about becoming an MVP
"The MVP Award is a global program of recognized technology experts and community leaders who actively support technical communities through unique, innovative, and consistent knowledge sharing. These community leaders actively contribute to support the developer and IT Pro communities worldwide, helping them learn, build, and use our products. Learn below what the Microsoft MVP Program seeks for recognition of future community leaders."
Discover the possibilities of working in the cloud. We are happy to help you translate corporate objectives into a Modern Workplace strategy and Roadmap that fit.